Company Profile
Company Info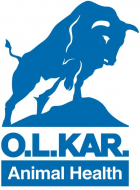 "O.L.KAR.-AgroZooVet-Service"
Vinnisa, Ukraine
Company Description:
Veterinary products sale representative in Ethiopia.
Company "O.L.KAR.-AgroZooVet-Service"- The manufacturer of veterinary drugs №:1 in Ukraine, which exports its products of veterinary drugs and feed additives to 17 countries, including the CIS, Eastern Europe and Latin America announces contest to fill the position of Vet. Products sale representative in
Ethiopia
.
Job Description
Vet. Products sale representative General Summary: To be a pioneer to sell our veterinary products based on our warehouses in the free-zone warehouses In Egyptian domestic market and achieves maximum sales profitability, growth and account penetration by effectively selling the company's veterinary products. Personally contacts and secures new business accounts/customers
Skills
Preferably standard veterinary education. Qualifications, experience or a background related to the veterinary product you are selling.
Good people skills, and are good at persuading and negotiating; being a sales representative might be a job you would enjoy.
You will be using your excellent communication skills to deal with a broad range of customers. You would also need to be confident and have the resilience to carry on when customers turn you down.
There is no set entry route to become a sales representative. Your attitude, sales skills and experience are likely to be more important than qualifications.
You should have:
Excellent marketing, sales and negotiation skills in veterinary products wholesale
Knowledge of market players in the field of veterinary products
Good communication and 'people skills'
Confidence and motivation, determination and the drive to work towards targets
The ability to work well on your own
Good organizational and time management skills
The resilience to deal with customers who turn you down
Attention to detail
The ability to develop in-depth knowledge about our products and markets
Good business sense and a professional manner
Must possess excellent verbal and written communication skills. Proficiency in using Microsoft Office Suite applications and contact management software. Valid driver's license.
Jobs by "O.L.KAR.-AgroZooVet-Service"
There are no postings meeting the criteria you specified
Title
Company
Location
Posted