Company Profile
Company Info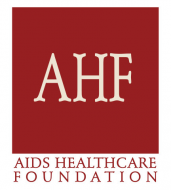 AIDS Healthcare Foundation - Ethiopia
Addis Ababa, AA, Ethiopia
Company Description:
AIDS Healthcare Foundation (AHF) is a global not-for-profit organization that provides cutting edge medicine and advocacy regardless of individuals' ability to pay. Since 1987, AHF has cared for thousands of people living with HIV and AIDS worldwide. As we create and implement unparalleled programs in new communities globally, we expand delivery of healthcare and influence over policy with the sole aim of saving more lives. Currently AHF is providing HIV treatment and care to more than 930,000 patients in 41 countries worldwide. Headquartered at Los Angeles, California, USA, AHF is striving to replicate such
achievements
to countries like Ethiopia so that needy citizens get the chance to benefit from the program.
AHF-Ethiopia has been supporting the Ethiopian Government in the effort to improve access by delivering a comprehensive HIV prevention, care and treatment services through its standalone clinics and outreach HIV testing sites. Moreover, in consultation with the FMOH, it has expanded its operation to government and other NGO HIV care facilities. Currently, AHF-Ethiopia is providing care to more than 4,000 HIV positive patients in all the sites it is supporting and conducts close to 160,000 HIV tests on annual basis.
To deliver the said services effectively and efficiently, AHF-Ethiopia wishes to recruit a dynamic, skilled, committed, self-driven, and result oriented professionals to fill required positions.
Jobs by AIDS Healthcare Foundation - Ethiopia
There are no postings meeting the criteria you specified
Title
Company
Location
Posted